About Us
The Sir William Dobell Art Foundation
The Sir William Dobell Art Foundation was formed in 1971 according to instructions in the artist's will which stated that "a Foundation be established for the benefit and promotion of art in NSW". Funds for the Foundation were raised through the sale of property and art works in William Dobell's estate.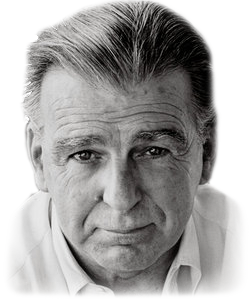 An initial sum of approximately $260,000 was invested and since its establishment the Foundation has contributed in excess of $6 million dollars towards activities in many areas of the arts. 
The first public venture of the Foundation was to commission John Olsen to design a large mural for the harbour-side Northern Foyer of the newly opened Sydney Opera House. The mural, which was based on the poem "Five Bells" by Kenneth Slessor, has become a much loved landmark over the past forty years.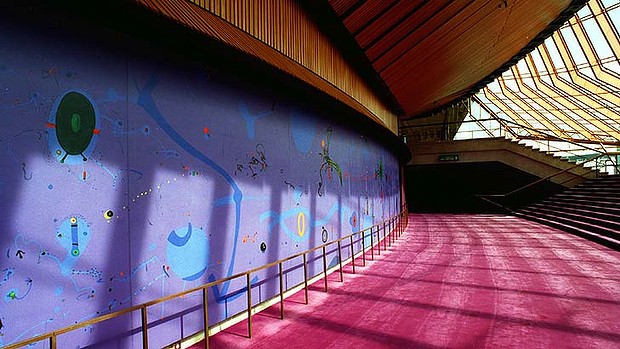 Other major contributions include: 
– The donation of over 1000 sketches and drawings by William Dobell to the Art Gallery of New South Wales (AGNSW);
– The commission of a panoramic mural by John Olsen for the new Sydney Opera House;
– The commission and fabrication of a major public sculpture for Martin Place by Bert Flugelman and the donation of the work to the City of Sydney;
– The funding of the annual Dobell Prize for Drawing acquisitive award ($25,000) at the Art Gallery of NSW with the winning work donated to the AGNSW collection. The Prize had a different guest judge each year. The twentieth anniversary was celebrated in 2013 with a touring exhibition of all 20 prize winners to regional galleries in NSW and the ACT along with the production of a special catalogue containing the history of the Prize and its over 700 participating artists;
– Founding patron of the Australian Centre for Photography, Paddington and financial support of the acquisition of Dobell House by the ACP;
– Support of the Gunnery Art Centre studios, Woolloomooloo, for artists in residence at Artspace and establishment of the Dobell Studio for visiting artists;
– Creation of the Dobell Chair in Art History at the Australian National University, Canberra;
– Refurbishment and presentation of the Dobell Room at the New England Museum and Art Gallery in Armidale;
– Annual scholarships and prizes awarded to students at NSW tertiary art institutions including The College of Fine Art, UNSW; Sydney College of the Arts, Sydney University, National Art School and the Julian Ashton Art School, where Dobell first studied;
– Founding sponsor of Art Express, the annual exhibition of outstanding work from the HSC Visual Arts examination;
– Funding of the annual Dobell School of Drawing at the National Art School, Sydney, for 75 Year 11 students from regional NSW;
– Support for education programs for regional NSW visual arts teachers to enhance their skills and to create special professional development opportunities in non-metropolitan areas;
– An international lecture series in art and art history and the support of art scholarship.