Art Gallery Society
Learning Curve Lecture Series
The Dobell Foundation sponsors various Art Gallery Society lectures and Artist Talks interviews.
The Society is the membership organisation of the Art Gallery of NSW. It presents a wide range of events and programs throughout the year, including tours, lectures, concerts, and workshops that are open to Art Gallery members and the general public.
The series for 2021 was titled, Dressed To Kill: When Art and Fashion Collide.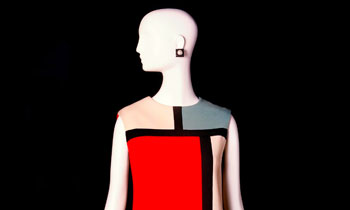 Robe hommage à Piet Mondrian © Musée Yves Saint Laurent Paris. Photo: Alexandre Guirkinger